Treasure, Experience & Flaunt
Authentic Leather.
For the Classy Graceful You!
Pure Leather
Quality Finish

Artisanal Craft
Legacy of 20+ Years
Quality Assured
6 Months Warranty
Value for Money
Honest Pricing
20+ Years of Handcrafted Leather Bags Manufacturing
"Life is short, buy the bag"
Your coming of age story deserves an uplifting frame. A tone of positivity. A narrative of hope, courage, and aspiration. After all, you are one unique being who've made it this far in life, albeit with your success, quirks, and idiosyncrasies. 
Must you not have a fond, reverent companion who is proud to be by your side and go wherever you set your visionary gaze? 
If your heart gave a little affirmative nod to that heart-warming proposition, browse into our collections of premium quality fashion bags, made in India and designed in Australia. 
Our bags are as beautiful and timeless as you are! 
They will resonate with your ambitious and creative pulse as each of these bags has been handcrafted to have imbued  "Inspiration".
My story isn't different than yours. Being a woman entrepreneur, my dream was to scale up my family business. Being born in India and migrated to Australia, SLIDEUP manifested as a sign from the Universe, and the journey began with a goal to serve fashion and bag lovers, with something they would love to flaunt and treasure.
Working on my dream I realized, that dependability is a gift. I constantly rely on my instinct and creative pulse. Likewise, you too can depend happily on our collection of handcrafted leather and non-leather (vegan leather, artificial leather, PU leather, raffia or jute etc.) bags. Living in Melbourne, the fashion capital, I had the chance and choice to absorb an international style ethos and blend it with skilled handcraftsmanship capabilities. This immaculate fashion sense coupled with our two decades of family craftsmanship in wholesale manufacturing makes our bags high-end, everlasting, and sustainable.
We care for your savings too!
Hence, our bags besides being minimalistic and classy, are affordable. We are also focusing on producing bespoke design for the small business units and white labels aiming to outsource their manufacturing to attain a cost effective and sustainable model.
You can wear your trajectory as a memory or a bag! I say, choose the latter. 
As with SLIDEUP you can carry the voyager in you and our gorgeous creations on your shoulder, with elegance and aplomb.
Because…
Behind every successful person, is a fabulous bag! 
Love, 
Rumana.
Write to me at [email protected] just about anything bags!!
SLIDEUP as a brand is committed to create premium quality handcrafted bags to accentuate your mood, style and most importantly essence. 
Our brand's vision is not only selling bags but also a token of inspiration. Our collection reflects inferences fondly drawn from varied land, cultures, landscapes and fashion ethos across the world. SLIDEUP's lavish leather bags are designed to detail, so that you can explore life's journey in your unique carefree abandon while being an inspiration to many.
You can either call it just a bag designed to your need or simply an extension of yourself!
We are super conscious about the environment. Our leathers are sustainable and ethically sourced. We use premium quality cowhide leather, custom tanned and crafted for every unique design of ours. We use natural products which is why every grain and colour is unique, that develops a character with age. We know every customer is different, hence we have bags made of non-leather material as well, such as Vegan, PU, Jute, etc, keeping sustainability our major driving force.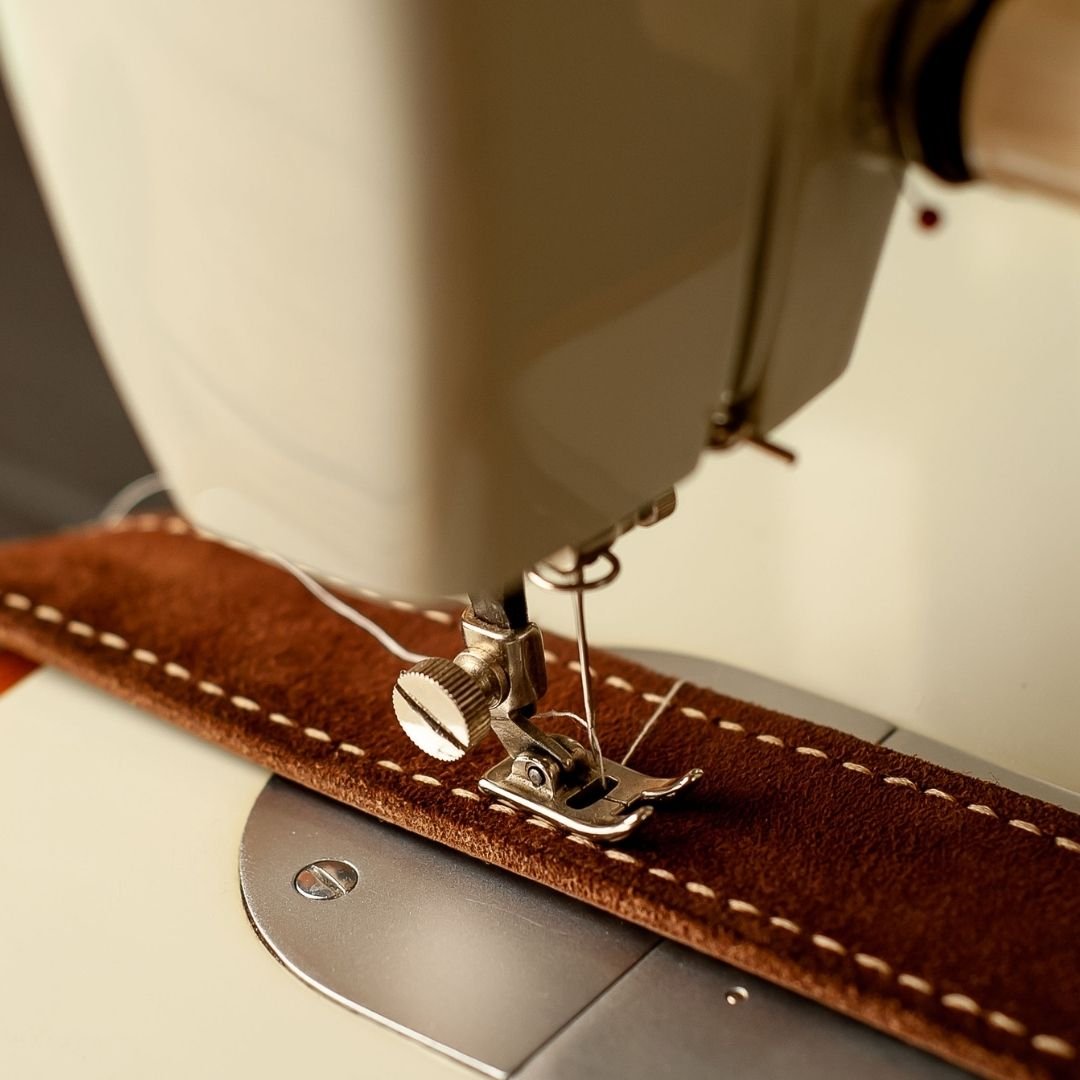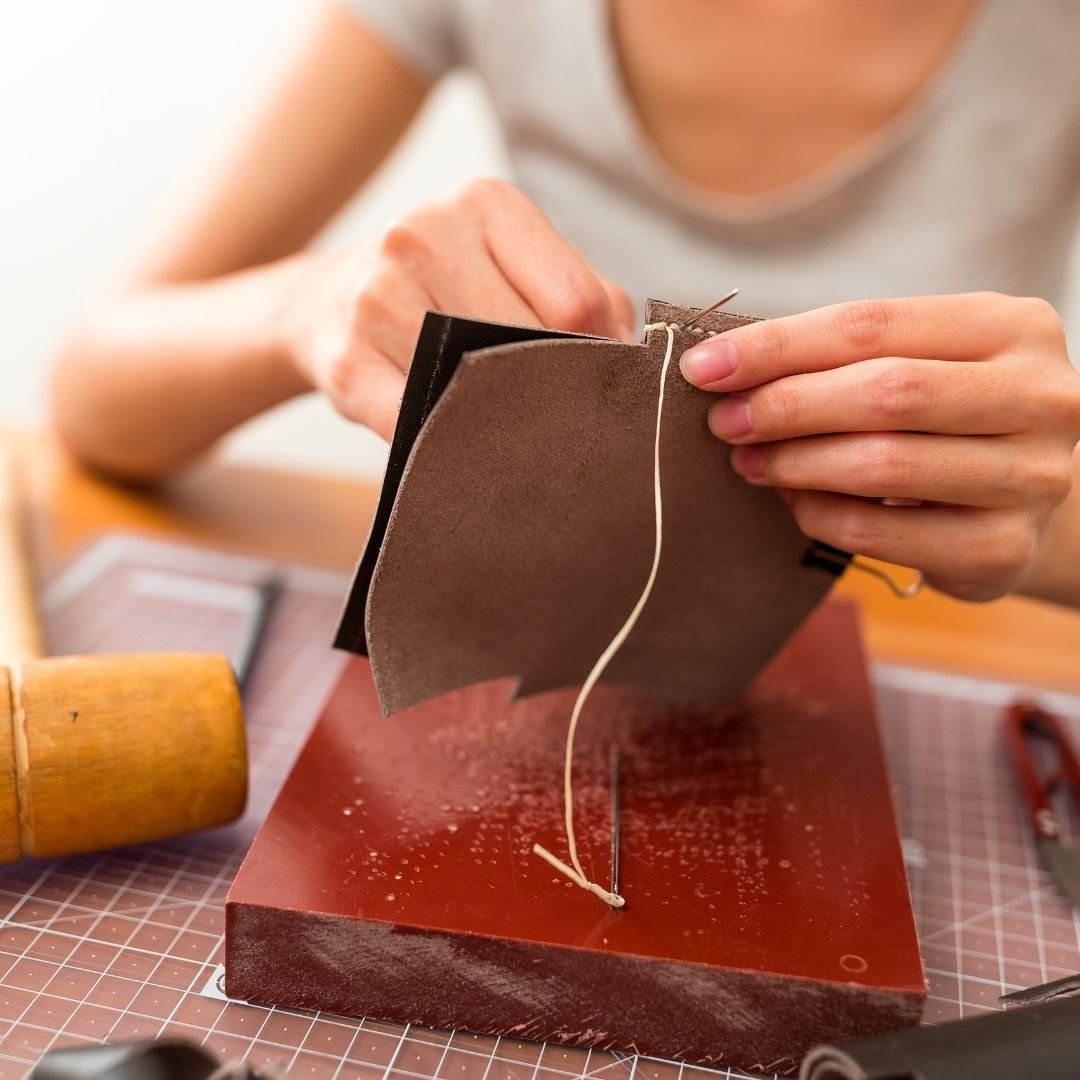 IN-HOUSE MANUFACTURING & CRAFTSMANSHIP
We proudly boast our in-house manufacturing & craftsmanship with over two decades of experience in making leather goods for various international labels. We know exactly what it takes to create a piece which speaks equally about the design, utility and timelessness of the product.
Every bag created, speaks volumes about the care and attention that goes in the process. Our process also entails detailed collaboration with designers & skilled craftsmen and extensive research to perfect styles that are in trend. Each bag is hand stitched & curated to have its own unique character while perfecting the finish and utility quotient.

We don't believe quality always comes with a price. We are committed to create quality products caped at an affordable and competitive market pricing. We could achieve this, as all our products are manufactured in-house and off course our years of experience does the trick. Each and every bag undergoes strict Quality Assurance process before we make them available to you. 
We believe that every customer has the right to honest price, and we can provide this, as we sell directly to the customers – NO Middlemen, NO Retail Mark Ups and NO Inflated price. Simply Honest Pricing and Best Quality!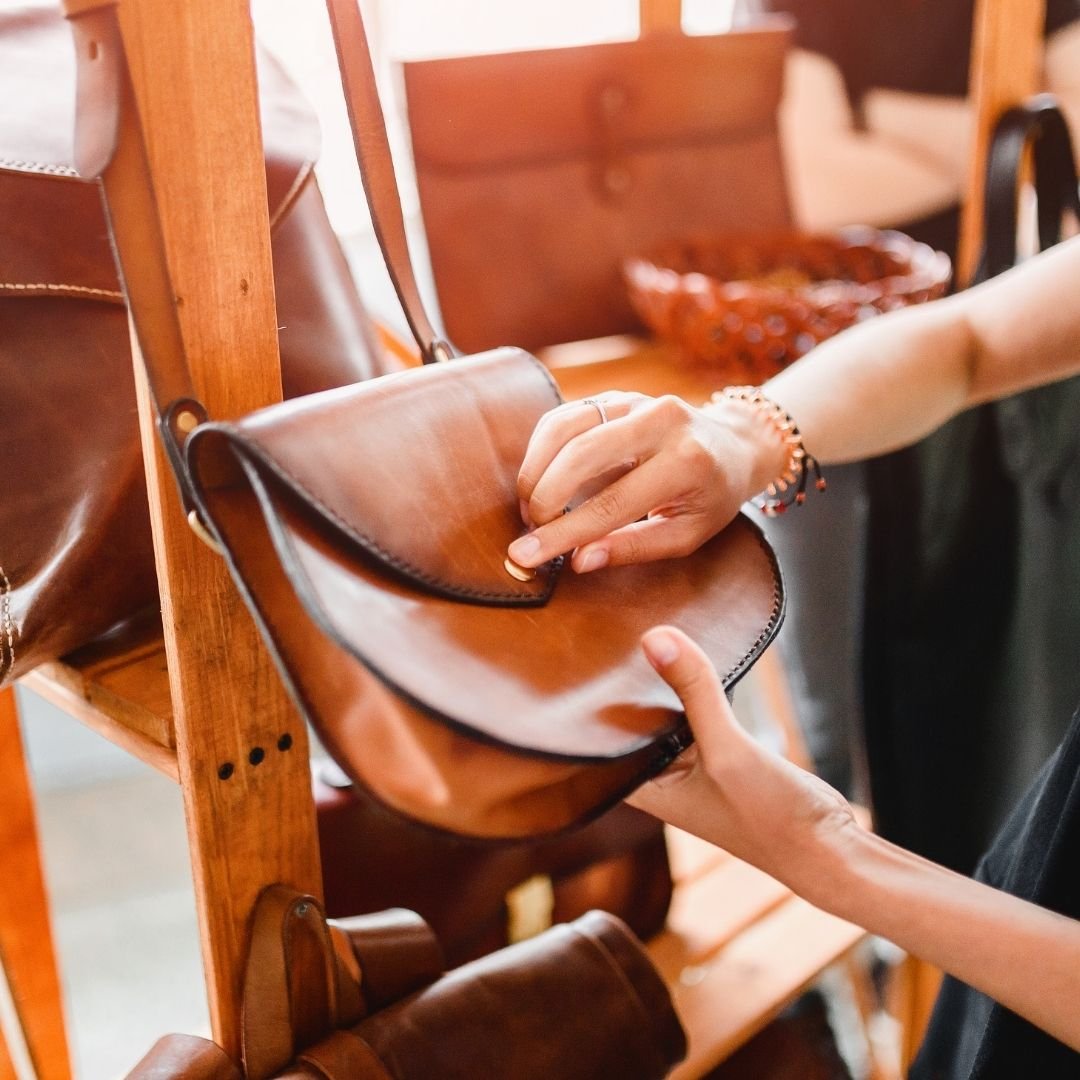 Offering specialized foods of popular French tastes